Unbeatable Availability Year-Round
Plants from multiple regions is a common request and Pacifica Nurseries is able to offer a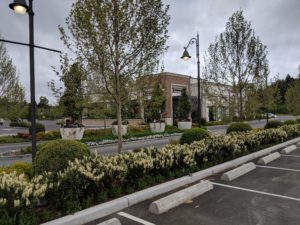 range of materials, including, perennials, shrubs, trees, specimens and natives.
Groundcovers
Groundcovers are the tireless workhorse of any project and are available in a large assortment of species and quantity. Low maintenance and fast growing, the name says it all, as they can quickly cover large areas of ground for water and soil retention, while also keeping a clean, easy look.
Perennials
These charming bedding plants are smaller plants that pack a colorful punch and have a solid longevity of larger material. Mix and match for eye-catching intensity or to promote healthy pollinator activity. Each season of the year brings new textures and interest for constant "Wow!" factor.   
Shrubs
Color, size, texture, fruit, flowers, shape, utility, beauty….shrubs are the solution to a variety of landscape projects. Shrubs represent the bulk of most orders and can range from small containers to larger B&B material.
Trees
B&B and containerized trees are available. These beautiful arbors are designed to both anchor your landscape and set it apart. Unlike other wholesalers who are restricted by space and limited species capability, Pacifica Nurseries has access to all kinds of trees: evergreen, deciduous, specimen, street-grade, fruiting and everything in between.
Native Plants
Pacifica Nurseries' name was influenced from the breath-taking evergreens and majestic mountains the northwest region is known for. Suitable for an enviro-conscious landscape, or large scale restoration, natives are the way to go.